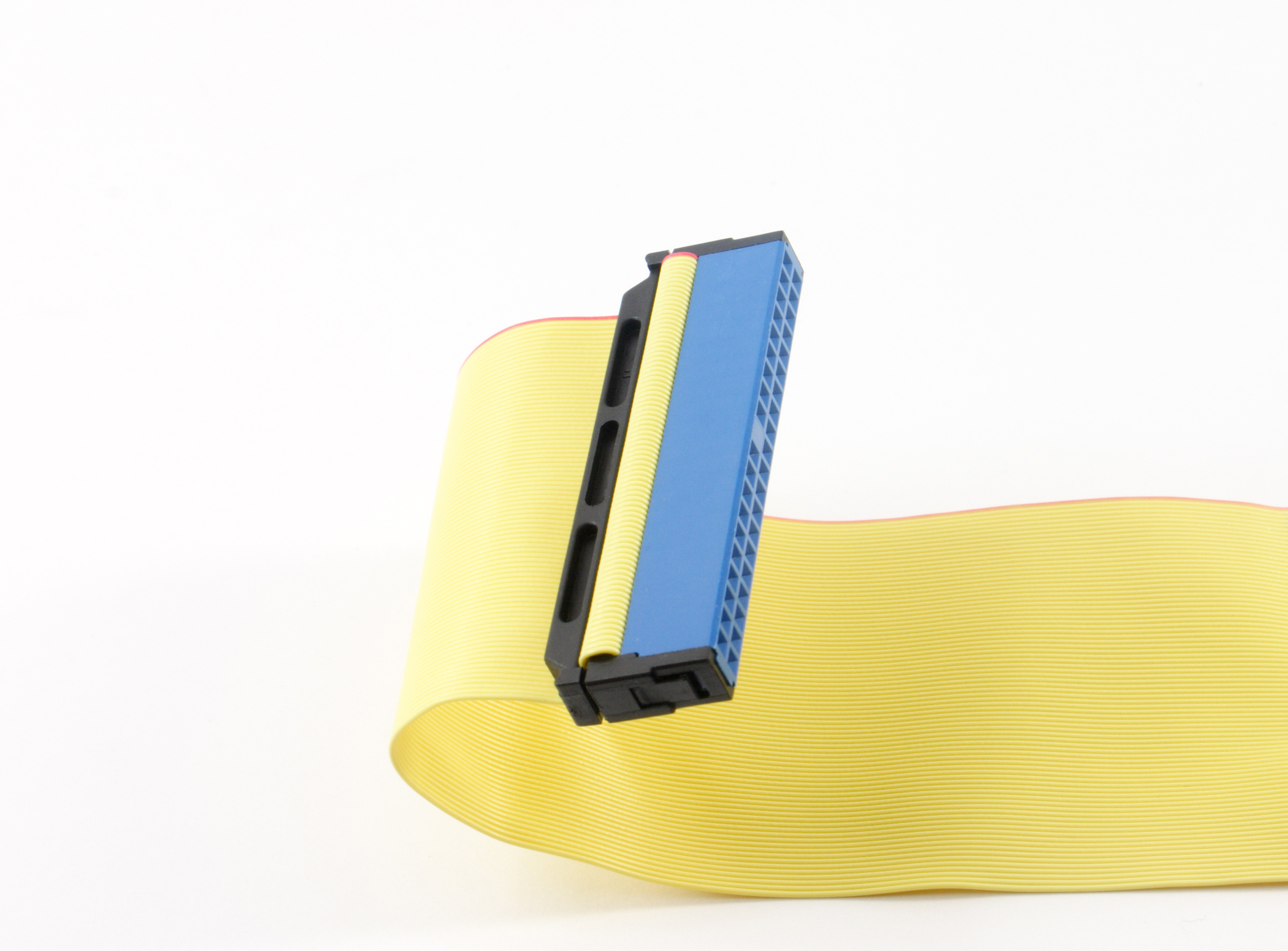 South Woodford Electronics offers a comprehensive range of IDC cable assemblies. These are available in a range of pitches.  IDC cable assemblies can be manufactured to your specifications from supplied drawings or product samples. Our services:
Tooling, expertise and CIRRIS testing facilties to produce all ribbon cable for all manufacturers.
We can terminate most manufacturers i.e 3M, Fujitsu, Tyco, Leotronics.
IDC Tooling is also available for discreet wires.
Through our extensive purchasing capability we can source and buy to your specifications.
A range of simple/complex IDC cable assemblies can be manufactured in small or large quantities, and we are well versed with dealing with short lead times.
All of our IDC cable assemblies are 100% tested and we have a strict audited quality assurance code throughout the company so you can have the confidence in any of our product assemblies. All cables used for assembly are RoHS compliant.
We have an extensive stock of parts at our factory and storage facilities in Saffron Walden, including...
European Grey IDC Sockets
European Grey IDC PCB Transitions
Imported Black IDC Sockets
Imported Black IDC PCB Transitions
Imported Black IDC Card Edge Connectors
Grey Cable Mound Headers (with or without mounting ears)
IDC D-Sub Connectors (with or without 4-40 inserts)
Red Mini IDC Connectors